While finding a therapist can feel like an overwhelming task, it's important to take the time to look around. A therapist who fits for you is one of the most important factors in the success of your therapy. So let me tell you a bit about myself and you can decide whether what you read resonates with you.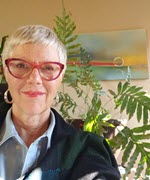 I'm a Registered Psychotherapist and consultant with a practice in the Niagara Region.
For more than 25 years, I've worked with clients of all ages around a wide range of issues including loss, anxiety, depression, stress, relational conflict, and interpersonal trauma. I work comfortably with individuals, couples and families.
I have a particular interest in working with clients who are challenged by anxiety, the impact of interpersonal trauma and life transitions. I have extensive experience working with teens and parents around sexual health.
I also provide mental health consultation to residential and community-based agencies.
Our wounds are often the openings
into the best and most beautiful part of us.
—David Richo